Engine: Unity
Vind is a demo of a project made by us at Forgotten Key. It's a collection of prototypes that are meant to demonstrate some key features of the game. If you want to give it a try or read more about the game you can do so here.
About the game
Vind is a game about helping people, getting to know both characters and the world they reside in, and having an amazing journey doing so. The game features an open world in which you travel by transforming yourself into a bird.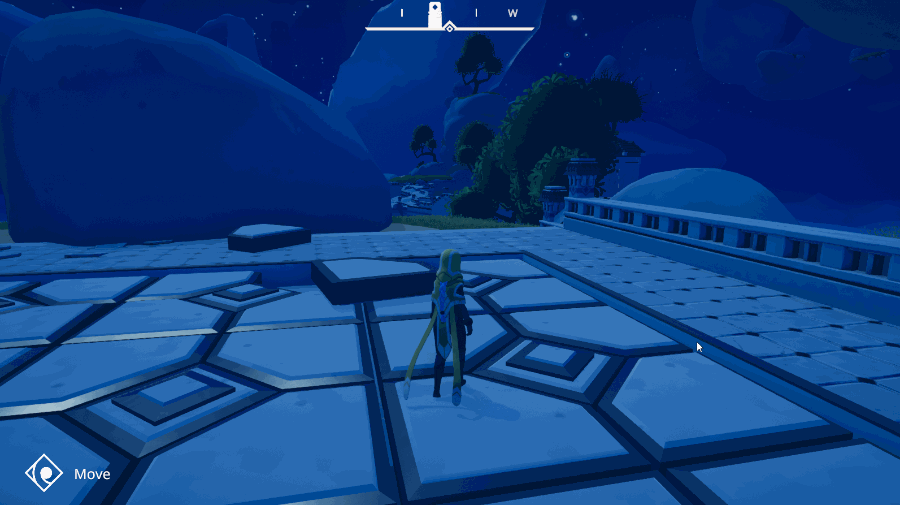 My main contributions
Complete responsibility for the implementation of the character controller.
Complete responsibility for the implementation of flight mechanics.
Acted as the technical lead for most of the development then switched to being the technical director.
Implementation of player animations.
R&D of cloth simulation.
Implementation of character special abilities.
Development of the back-end quest system and editor tools.
Some audio implementation.
HUD implementation.
The Quest Editor
For this game, I built an in-house node-based Quest editor. It is still in the early stages of development, but it was enough to be used for our demo-building purposes. The basic idea is breaking down quests into Questlines that contains Quests, which is, in turn, contain Objectives. These three building blocks were all represented as Unity Scriptable Objects. This enabled us to decouple other systems from the quest system by simply letting them access these Scriptable Objects.
I could go on forever about how it works and what I feel were the benefits, maybe we can talk about it sometime! For now, I hope this gif demonstrating how it looks, is sufficient.